http://bnbgroup.net/?p=jane-eyre-coursework-help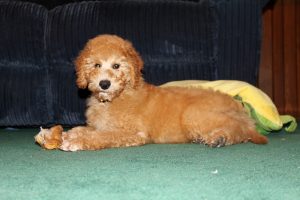 Meet our out going friendly stud, REMINGTON!
http://assendared.com/creative-writing-meaning/
go to link We are so thrilled to have Remington join us here at Arrowhead, he brings new blood lines and new personality to our program. Remington has joined us from Tegan Park in Australia and we are looking forward to the contribution those genetics will give to the Australian Labradoodles at Arrowhead Labradoodle breeder in Ontario.
classical mechanics homework solutions Born on Feb 5 2014, Remington is going to enjoy a year of growth and fun, before he will be asked to do anything! We are keeping our finger crossed that he will pass all his health testing!!
see url Remington has a very friendly personality, after a LONG flight he was all kisses and snuggles, not a fearful bone in his body, just lots of love to give and free snuggles and kisses!!
http://www.nfz-lublin.pl/?yorku-professional-writing-requirements Remington wears a non shed coat of wool and is an apricot golden colour. We will up date you on his progress as he learns and matures!