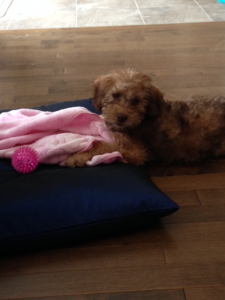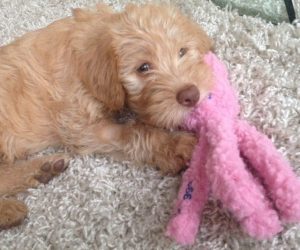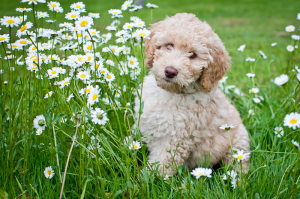 At Arrowhead Australian Labradoodle Cobberdog Breeders of Ontario we are dedicated to breeding superior Labradoodles! It is our passion to do it RIGHT!! To provide healthy, well adjusted Labradoodles to you and have them provide you with many hours of companionship and dedicated love!!
One of the best ways you can help us out with this huge project that we are working on daily is to give us feedback, the more families that have purchased puppies from the same litter that report back with training ease, temperament styles and all the sweet little things that make your puppy a sweet individual help us to know if each and every one of our mattings provide the high quality of Labradoodle we are working and researching towards!!
Sunny just recently had a beautiful litter of puppies, 4 of these families have gotten back to us on the love these puppies have given them and so in just a few weeks after the puppies went home we are able to start to put together a puppy profile for this mating!!
This is so exciting for us all and we sure do appreciate all the families that take time to write or contact us with the progress of the sweet little Labradoodles from Ontario Labradoodle breeder Arrowhead!!
Here are some pictures of this litter!