I am going to dedicate this post to chatting about the many places our Labradoodle puppies have gone and the many activates they do………. There are not many breeds around that are as soft tempered and versatile as the Australian Labradoodle/Cobberdog.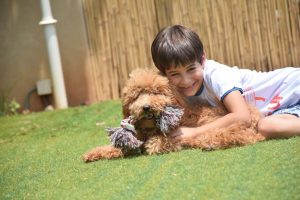 We love love, love this breed!
A big reason is we have children, young children around all the time. They live here. We need a breed of dog that is good with child loving and able to adapt to the many sudden moves and loud sounds that go eith a group of energetic children….. Australian Labradoodles/Cobberdogs have given us just that. Our Labradoodles love the children and love to be loved by them. They are never aggressive towards them and love when they all come running to play.
Another reason we love our Labradoodles! We needed a breed that would be able to relax. To take life as it comes and to not need TONS of excessive time, we love to take them out and they get lots of free time on our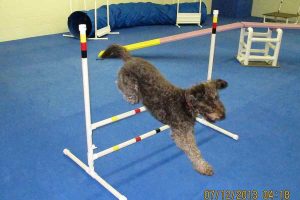 huge property, but we needed a breed that is moderate with exercise needs and not a runner or hunter type. So for us the Australian Labradoodle/Cobberdog is perfect, moderate exercise needed, if you like to jog or run, these adorable puppies when mature will be able to go with you on those long relaxing hikes through he woods and LOVE it, they can go running and jogging for as long as you do….. 10-18km, depending on your size. Yet when you return home to the daily routine a Cobberdog can settle back in and life a moderate life with out a daily 2 hour run. If you want tone they are happy to go, but not a must!!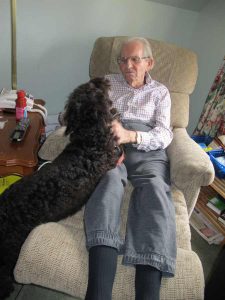 And another reason we love this Australian Labradoodle breed. They give back. We have many Labradoodle puppies now living in families where they are giving back to their families in very special ways! Autistic children, Downs Syndrome children and people with a need for an intuitive and gentle play mate/ companion to help them face each new day, to reach out beyond them selves and make friends and to help lift the sadness that seems to follow some. All types of people with all sorts of different needs have found a helper and comforting companion thought this wonderful breed, the Australian Labradoodle / Cobberdog.